Mice, rats, and any other rodents are considered as the most common pest species in the United Kingdom. The Kingston Upon Thames area is not an exception with countless households suffering from rodent infestation. If your property is on of those facing a mice infestation or a rat infestation hurry up and call Ace Pest Experts now.
The experienced and certified pest technicians will take all the necessary measures to provide you with the best solutions in compliance with the UK regulations and standards to completely eradicate the source of the infestation in your property.
Risks and Damages of a Rodent Infestation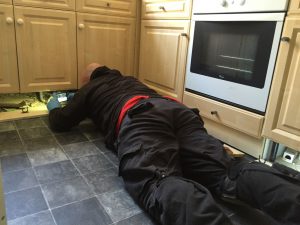 Mice and rats are also recognized as the main transmitters of various disease that proved to be harmful to humans such as salmonellosis and leptospirosis. Rodents are also able to cause huge structural damages to buildings. For example, rats have incredibly strong teeth which allow them to easily chew through any kind of surfaces! 
Structural Damages Mice and Rats Can Cause
Will chew on just about anything that they see as useful in building their nests – wood, paper, cloth, books… anything;

Will gnaw and burrow into upholstered furniture – or seats of cars – to create a hidden, snug nest;

They will tunnel into insulation inside walls and attics, either to make a home or to gather soft materials for their nests;

Will chew on the insulation around wires and cause a real threat of fire;

Will even build their nests in large electrical appliances, again chewing on or through insulation and wiring, which can cause the appliance to short circuit, malfunction, or lead to the risk of fire.

Rodents don't have respect for any item and will gnaw on and into just about any chewable item that is stored in the attic, basement, garage or closet – including irreplaceable family heirlooms, valuable or antique belongings, and important documents.
If you have seen any signs of rats or mice, it may indicate a more serious infestation. Take immediate action to avoid any of the problems listed above, don't hesitate to call Ace Pest Experts, Kingston Upon Thames. The professional pest exterminators will do a comprehensive pest inspection of your premises and will proceed with the rats and mice control methods on your permission.
Mice Control and Rat Removal in 3 Simple Steps
Rodent Control | Inspection
Any rodents control service performed by Ace Pest Experts begins with a thorough inspection of the property. All the possible entry points are located and will later be sealed by the pest controller. If any rodents nests are discovered will also be carefully treated and further removed. By carefully inspecting every part of your property the mice and rats exterminator will be able to determine the level of infestation in your house and what would be the best countermeasures.
Mica and Rats Extermination | Treatment
The movement of the rodents will be limited as much as possible. This will be done by sealing possible entry points to your property with expanding foam, wire wool and other sealants. Mainly the kitchen area will be prioritized as usually, this is the place where rodents search for food sources.
Rat traps, baits or specialised rodent poison is placed at all places where rodent activity has been spotted. It's a must that you don't remove any of the pest control substances unless given the advice to do so.
DIY Rodent Control | Prevention Tips
Your trusty rodent control specialist will be happy to share with you some pretty useful advice on how to avoid future problems with pesky rodents. Upon request and for a small additional charge the pest technician can completely rodent-proof your property.
Rodent Control Services for Domestic and Business Properties in Kingston Upon Thames Now
Ace Pest Experts deal with any kind of commercial or domestic property within the Kingston Upon Thames area. Contact us now and provide us with as much information as you can in order to get the most effective solutions for your mice and rat problems. After all our aim is to leave the customers completely satisfied and pest-free after the treatment.
Call us now and one of our well-trained customer care representatives will gladly answer to all the questions you might have. To book an efficient and affordable mice and rats removal services dial 02034041493, we are on your availability 24/7!